IFF OSTRAVA CAMERA EYE

FAMU
MINISTRY OF CULTURE

ASSOCIATION OF CZECH CINEMATOGRAPHERS

On 1 October 2015, a press conference of the Ostrava Camera Eye International Film Festival, a presentation of the methods of digitisation of the national film fund, DRA (Digitally Restored Authorizate), and the Czech première of the first film digitally restored using the DRA, The Stone Bridge by director Tomáš Vorel, took place in the small and the large halls of the Lucerna cinema in Prague.
The programme director of the festival, Anna Kopecká, introduced the winners of the 7th year of Camera EYE to those who were present.
What followed, was a PowerPoint presentation supplemented by examples of DRA sampling under the NAKI research project carried out at the Academy of Performing Arts in Prague. Speakers Jaromir Šofr and Marek Jícha, both researchers of the NAKI project, introduced the DRA method, its benefits resulting from the supervision of authors over digitisation and significant cost savings associated with this method. They also pointed out the fact that unauthorized digitisation leads to appalling results that are degrading for the authors of films and represent a fraud on spectators and result in an overall financial loss. An example of unauthorized digitisation of the film Capricious Summer was provided which was carried out by the NFA without the participation and knowledge of the authors of the film and projected in cinemas using DCP carriers. After spectators complained, these digitised film copies were withdrawn from distribution, creating a financial loss both to the NFA and to the authors of the film themselves.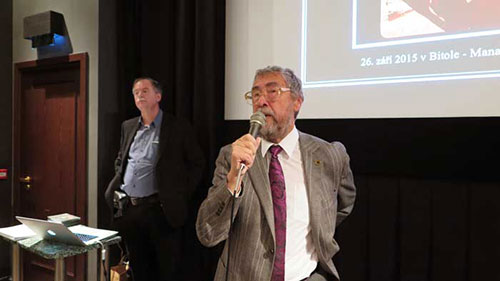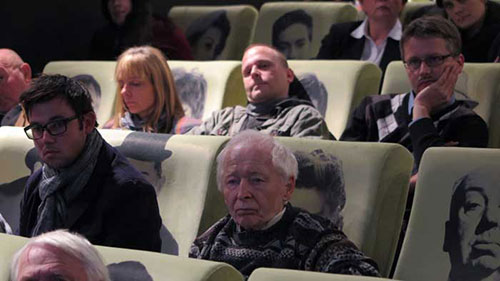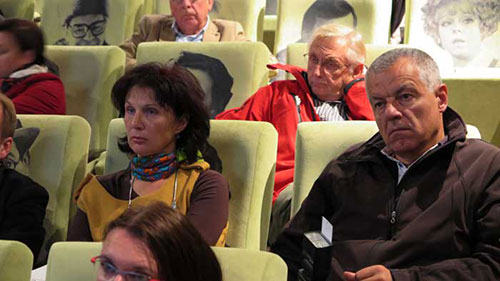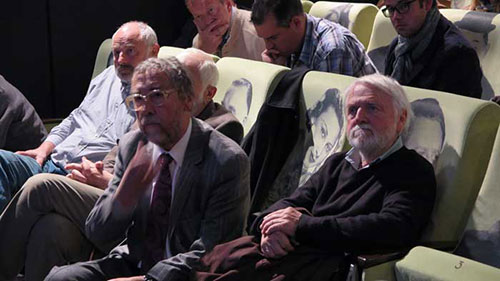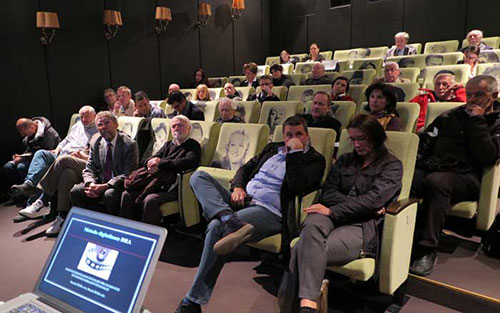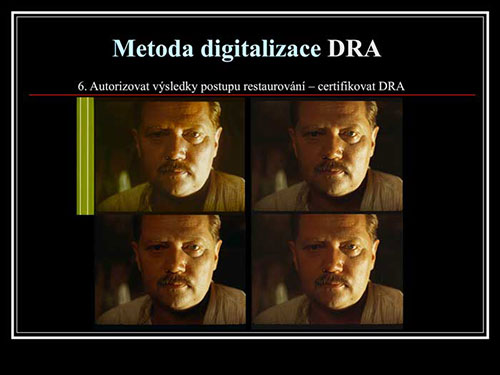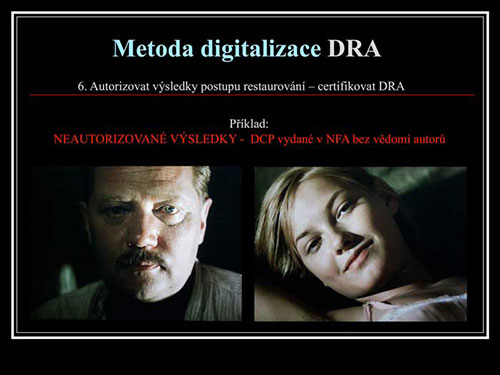 Examples of proper digitisation and cooperation of digital restorers with expert groups on sampling films The White Dove by František Vláčil, Radúz and Mahulena by Petr Weigl, Love, Defiance and Death by Eva Bergerová and Capricious Summer by Jiří Menzel were shown. Evidence of validity of the method was also presented by comparing the work of three independent restorers and their expert groups which, in a common projection, showed up to 85% mutual compliance in the final appearance of the image confirmed and approved by the cinematographer of the film, Jaromír Šofr, who was not present during restoration.
After the world première of the film The Stone Bridge, restored using the DRA method, at the International Film Festival Manaki Brothers in Macedonia on 26 September 2015 in the presence of the President of IMAGO, Mr. Nigel Walters, and after presenting this film in its Czech première on 1 October 2015 in the Lucerna cinema in Prague, DRA is reality which has to be taken into account as an effective method addressing ethical, copyright, legal and financial issues associated with the digitisation of Czech films belonging to the Golden Film Fund.