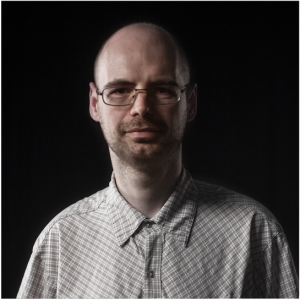 Born: 4 September 1975
mail: xrund@fel.cvut.cz
https://mmtg.fel.cvut.cz/personal/rund/
Experience:
Since 2009 – professional supervision over the sound system of the Bethlehem Chapel SÚZ CTU in Prague
Since 2005 – assistant lecturer, Department of Radio Engineering FEL CTU in Prague
Education:
2010 ING-PAED IGIP International Engineering Educator
2007 Bc. MIAS CTU in Prague, Special Subjects Teacher Training
2005 PhD FEL CTU in Prague, Acoustics
2000 Ing. FEL CTU in Prague, Radio Engineering
Experience Abroad:
2002-03 (6 months) Laboratoire Vibrations Acoustique, INSA de Lyon, France, European Doctorate in Sound and Vibration Studies project
Expertise:
Sound recording and processing
Binaural hearing, hearing models
Objective assessment of sound quality
Virtual auditory space
Researcher within the following grants: SGS CTU (20014-16) SGS14/204/OHK3/3T/13, (2011-13) SGS11/159/OHK3/3T/13, (2010) SGS10/082/OHK3/1T/13, FRVŠ 509/2012.
Selected recent publications:
Khaddour, H. – Schimmel, J. – Rund, F.: A Novel Combined System of Direction Estimation and Sound Zooming of Multiple Speakers. Radioengineering. 2015, vol. 24, no. 2, pp. 583-592. ISSN 1210-2512.
Štorek, D. – Rund, F. – Vítek, S. – Baráth, T.: Virtual Sound Source Positioning for Navigation of Visually Impaired. Ingenium. Revista de la Facultad de Ingeniería. 2013, vol. 14, no. 27, pp. 6-14. ISSN 0124-7492.
Štorek, D. – Rund, F. – Baráth, T. – Vítek, S.: Virtual Auditory Space for Visually Impaired – Methods for Testing Virtual Sound Source Localization. In ICAD 2013 Proceedings of the International Conference on Auditory Display. Lodz: Technical University of Lodz, 2013, pp. 33-36. ISBN 978-83-7283-546-8.
Štorek, D. – Rund, F.: Differential Head Related Transfer Function as a New Approach to Virtual Sound Source Positioning. In Proceedings of 22nd International Conference Radioelektronika 2012. Brno: VUT in Brno, FEKT, Institute of Radio Engineering, 2012, vol. 1, pp. 71-74. ISBN 978-80-214-4468-3.
Rund, F. – Saturka, F.: Alternatives to HRTF Measurement. In 35th International Conference Telecommunications and Signal Processing. Brno: Brno University of Technology, Faculty of Electrical Engineering and Communication, 2012, pp. 648-652. ISBN 978-1-4673-1118-2.
Štorek, D. – Rund, F. – Suchan, R.: Virtual Auditory Space for the Visually Impaired – Experimental Background. In 2011 International Conference on Applied Electronics. Pilsen: University of West Bohemia in Pilsen, 2011, pp. 371-374. ISSN 1803-7232.ISBN 978-80-7043-987-6.
Kryštůfek, J. – Rund, F.: Audiovisual record of vowel /a:/ phonation. Bulletin of Applied Mechanics. 2011 Vol. 7, no. 25, pp. 8-11. ISSN 1801-1217.
Teaching (FEL CTU in Prague):
Sound equipment, Sound equipment II, Fundamentals of studio technology, Multimedia Technology, Multimedia I, Multimedia II.