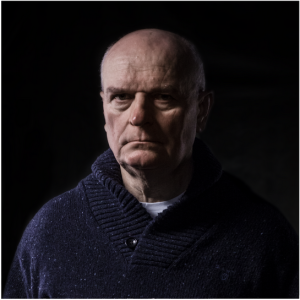 born 18 May 1951 in Prague
In early seventies, he graduated from the Film and Television Faculty of Academy of Performing Arts (FAMU), where he has been working as a teacher since 1990. Since 2005, he has been the rector of the Academy of Performing Arts, under which FAMU belongs.
For a long period of time, he served as an executive producer in the former Czechoslovak Television where, after the revolution, he became the chief producer of artistic creation in 1990. In 1991, he was elected the first ever Director General of the Czech Television and remained in office until the spring of 1998. During this period, the Czech Television first revived the Czech cinematography and then became a producer or co-producer of a hundred of feature films. From 1995 to 1998, he was also the Vice President of the European Broadcasting Union (EBU). From 1998 to 2003, Ivo Mathé worked for Václav Havel as the head of the Office of the President of the Czech Republic. From the outset, he has been a member of the Presidium of the Czech Film and Television Academy and a member of the EFA.
Studies:
-University of Economics 1969-1970
-Film And Television Faculty of the Academy of Performing Arts (FAMU) 1972-1976
Career:
-before his studies at FAMU, a production assistant
1976-1990 production manager (head of production staff) in the Czechoslovak Television (many serials, films, co-production projects (with ZDF, YLE, ORF, SWF etc.), shows and other TV programmes (excluding news and current affairs/journalism)
1990-2004 external lecturer at FAMU
1990-1991 chief producer of art programmes of the Czechoslovak Television
1992-1998 interim CEO and, as from April 1992, the CEO of the Czech Television
1994-1997 member of the Commission on Radio and Television Policy headquartered in Atlanta/Georgia,
1995-1998 member of the Steering Committee, 1995-1996 co-chairman of the PBI (Public Broadcasting International) movement
1995-1998 Vice President of the European Broadcasting Union (EBU) based in Geneva
1999-2003 Head of the Office of the President of the Czech Republic (KPR)
1999-2004 Member of the Board of Directors of AMU
2003-2005 author, writer, consultant, producer
Since 2004, internal lecturer at FAMU, Docent, in 2004 he habilitated in the subject of Film, Television and Photographic Art and New Media
2005-2008 Rector of the Academy of Performing Arts in Prague (AMU)
2008-2009 Vice Rector of the Academy of Performing Arts in Prague (AMU)
2009-2013 Rector of the Academy of Performing Arts in Prague (AMU)
Since 1999, member of the Board of Directors of the Czech Technical University (CTU)
Since 1995, member of the Presidium of the Czech Film and Television Academy (ČEFTA)
Since 2006, member of the European Film Academy (EFA)
Since 2008, member of the Scientific Board of the University of Economics in Prague (VŠE)
2010-2012 Chairman of the Programme Board of the Film Industry Support Programme of the Ministry of Culture
2011-2013 Vice-Chairman of the Czech Rectors Conference (CRC)
Since 2011, member of the Board of Trustees of the Academy of Fine Arts (AVU)
2012 member of the main jury of the International Film Festival in Karlovy Vary
2012-2014 member of the Scientific Board of Charles University (UK)
Since 2012, member of the Scientific Board of the Technical University of Liberec (TUL)
Since 2012, member of the Scientific Board of the National Gallery in Prague
Since 2013, member of the Arts Board of the Film and Television Faculty (FAMU)